The Prince Global team
Our marketing experience sets us apart
We are a boutique Hudson Valley firm with experience in all facets of digital and traditional marketing, custom web design and development, and search optimization. In an industry of narrow specialization, we take a holistic view to avoid losing sight of the forest for the trees. That especially suits businesses that don't have their own marketing team. And it suits us because we like to work in a strategic context.
Unusual among web designers, we design purposely for search. We help local firms, professionals, non-profits and startups compete and get the most from the Internet. We apply our talents and experience to help businesses throughout the Hudson and Mohawk Valleys.
Jerry White, Founder and Marketing Advisor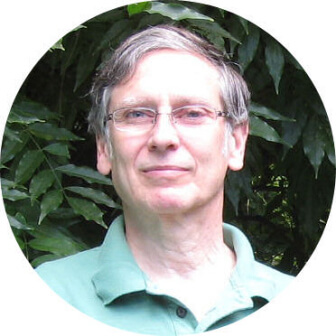 Jerry has diverse experience in marketing, technology management and software development, including 19 years in web design and development. He likes helping local businesses succeed, and he is comfortable speaking non-technical.
Raised in New York's Mohawk Valley, Jerry has degrees from Yale and the University of Pennsylvania. He lived in Philadelphia and Boston before settling in the Hudson Valley. Involved in both marketing and technology early in his career, Jerry was trading manager and then chief operating officer at a New York City commodities firm. Later Jerry established both a downtown Manhattan consulting firm and a commercial software firm with offices in New York, London and Tokyo to make derivatives-trading software.
In 1996 he founded Prince Global as a vehicle for software development for clients, developing web and desktop applications. He expanded Prince Global's business into a full range of marketing activities to help entrepreneurial businesses get their message out to prospects, with an emphasis on developing websites that are found in searches.
Working in the Hudson Valley affords Jerry time to enjoy kayaking, hiking and writing, along with his work for a select group of clients. Jerry says, "My goal is to ensure that every website we create is engaging, easy to use, easy to maintain, and will bring our clients business."
Jason Roff, Technology Consultant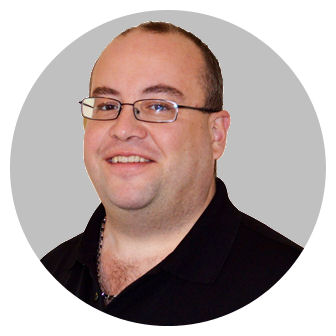 With a B.S. in Computer Science with Applied Mathematics from the State University at Albany and an M.S. in Computer Information Systems, Jason has more than 20 years experience in the technology field, specializing in web and desktop software development.
He has been a manager of small and large size teams of developers and designers; an architect and software designer dealing with object-oriented methodologies, enterprise and n-tier designs utilizing UML; and a Windows software developer (working with .NET, Visual Basic, C++, and Java).
Jason is co-founder of Submit Patient Forms, an Internet service for healthcare practices, and director of technology at software developer First Factory, Inc. He was senior software architect at Sugar Foods, manager of global support services/systems development at Symbol Technologies, manager of application development at Isogon, and a software engineer at Blockbuster.
Jason has authored half a dozen books including UML: A Beginner's Guide (Osborne Press), ActiveX Data Objects (O'Reilly & Associates), Visual Basic 6 Database How-To (SAMS Publishing), Visual Basic 5 Database How-to (The Waite Group Press), and Careers in E-Commerce Software Development (Rosen Publishing). Jason also contributed to the publication, ASP Professional Secrets (Wiley Press).
Nadine Reicher, Designer, Marketing Strategist and Graphic Artist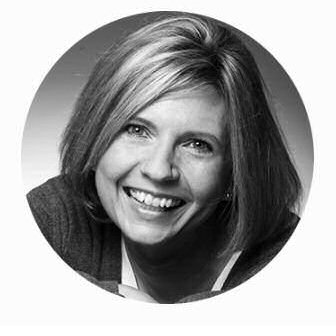 Nadine's combination of experience in business, marketing and design is unique. With a BFA in Graphic Design, an MBA in Marketing and International Business and a certificate in Marketing Management from Columbia University, she helps our clients with effective marketing strategies and outstanding graphic design.
Nadine is the founder of South Mountain Studio. She was an art director for a boutique ad agency and then moved into corporate marketing for companies that included Letraset, Prodigy and Ilford. Her specialties encompass marketing strategy and copy strategy as well as graphic design. She designs logos, newsletters and brochures, ads, flyers and presentations, as well as responsive websites. Her design objective is to assure that her work fits a client's coherent marketing strategy.
Our team is ready to help you
What we can do for you
A website is like a window into your company. What do you want visitors to see when they look in? We'll put our multi-faceted experience in marketing, design and technology to work for you by developing a cost-effective solution that fits your strategic needs. We design and develop responsive websites and optimize them for mobile and desktop searches.
What we don't do
We don't provide cookie-cutter template websites that were designed for someone else — because, in our experience, one size fits none.
What will it cost?
We strive to provide value to our clients. A custom-designed website structured for search is one of the most cost-effective tools to grow a small business. Cost depends on your needs, so give us a call and we'll suggest a cost-effective solution.
The historic Hudson Valley, where we live, work and play
Your business carries on a long tradition: The Hudson Valley's entrepreneurs fueled its growth for 400 years
The Hudson Valley has a 400-year history in which entrepreneurial businesses started up, grew and competed, providing local firms with a sense a time and place.
Our sense of place
Located in the Hudson Valley of New York, we offer our experience and expertise to established small- and mid-sized firms and startups in diverse industries throughout the Hudson and Mohawk Valleys — from Nyack to Fort Edward, and Albany to Johnstown —. Clients choose to work with us because they like not just our marketing approach to web design but also our attention to detail and useful advice. Give us a call.
Member: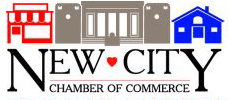 "The work you did on the website was simply amazing, Jerry. You met every single goal that we talked about, and it was a pleasure working with you." — R. Maltz
"We engaged Jerry at Prince Global to redo our website, and we are thrilled with the results! From the initial consultation, Jerry understood what we wanted to accomplish, and was clear about how he proposed to address our needs. His proposal was reasonable, and he followed through impeccably. We recommend Jerry without hesitation to those looking to build a website, or tweak an existing one." Alan and Susan Trugman, The Trugman Team, Licensed Real Estate Salespersons at Better Homes and Gardens Rand Realty
"I would like to thank you for your help with my website. You did a top-notch job from start to finish and were very helpful in guiding me in the right direction." AJ Servidio, AJ's Catering & Take Out